News


2 news items


WORKFORCE GPS NEWSLETTER
09/01/2019
Did you know that September is National Workforce Development month? The United States Senate passed Senate Res. 304 designating September 2019 as "National Workforce Development Month" thereby highlighting the importance of the publicly-funded workforce development system as well as passage of the Workforce Innovation and Opportunity Act (WIOA) in 2014. Take a bow for all of your hard work and congratulations!
This month, we are highlighting resources that focus on customer service, which is a key component of all the programs and services of the workforce development system. In addition, we are pleased to share new competency model resources that have recently been released for your use with your customers.


PSA - Apply Now for Women in Wildland Fire Boot Camp
07/31/2019
2019_07_30_19_WomenInWildlandFireBootCamp.docx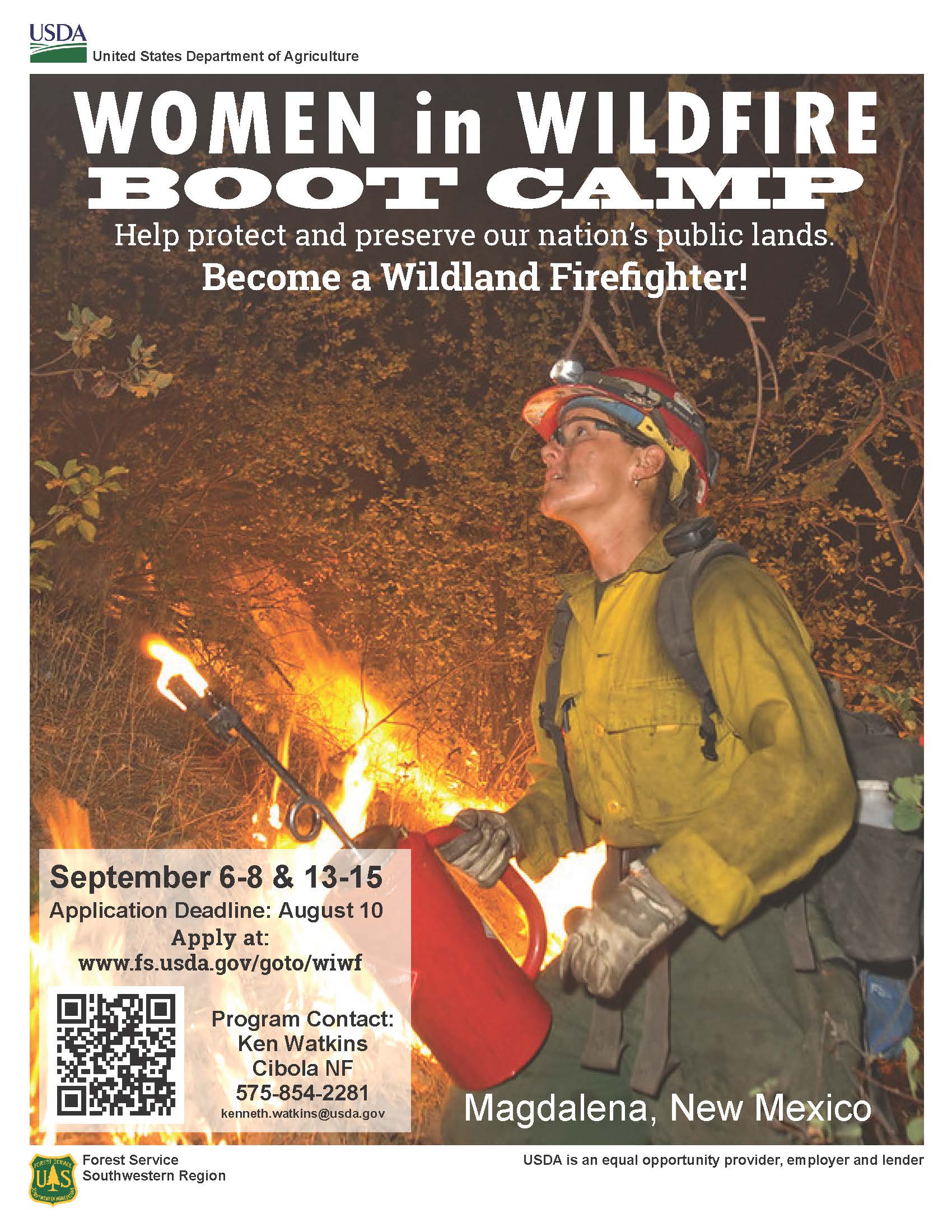 Upcoming Events


3 upcoming events


Sep 24, 2019 – Nov 06, 2019: ANHC Health Events
The Cancer Awareness Walk will be Tuesday October 8th starting at the Campgrounds. The Annual Health and Wellness Fair will be Thursday October 24th. And the Mobile Mammogram Van will be here Tuesday November 5th and Wednesday November 6th. More information next month.
Flu season is almost here. Flu vaccine has been ordered and we will announce on the radio when it arrives. Flu shot clinics for the School and Early Childhood will also be announced on the radio.


Sep 26, 2019: ANSBi Board meeting - September 26th, 2019
Board meeting is September 26, 2019 8AM here at the BO.
All petitions are due September 16 by 4pm.
Thank you.


Oct 23, 2019 – Oct 24, 2019: 2019 College/Career Fair
2019 College/Career Fair is scheduled for Wednesday, October 23, 2019 at the Alamo Wellness Center from 10 AM to 2 PM. Come and join us!!! Call Sylvia at ext. 1400 for further information
Thanks Marlene Herrera
Past Events


2 past events


Sep 12, 2019 – Sep 13, 2019: KABR Food Sale
Support your local public radio on September 12, 2019 10am-3pm at the station.


Sep 06, 2019 – Sep 08, 2019: Alamo Wellness Center Co-Ed Volleyball Tournament
Greeting Volleyball Players,
Alamo Wellness Center is hosting a Co-Ed Volleyball Tournament on September 6-8, 2019.
Please see attached flyer for more Info or call Chee @ 854-2642.
Thanks