News


3 news items


Alamo Navajo Health Center
12/01/2021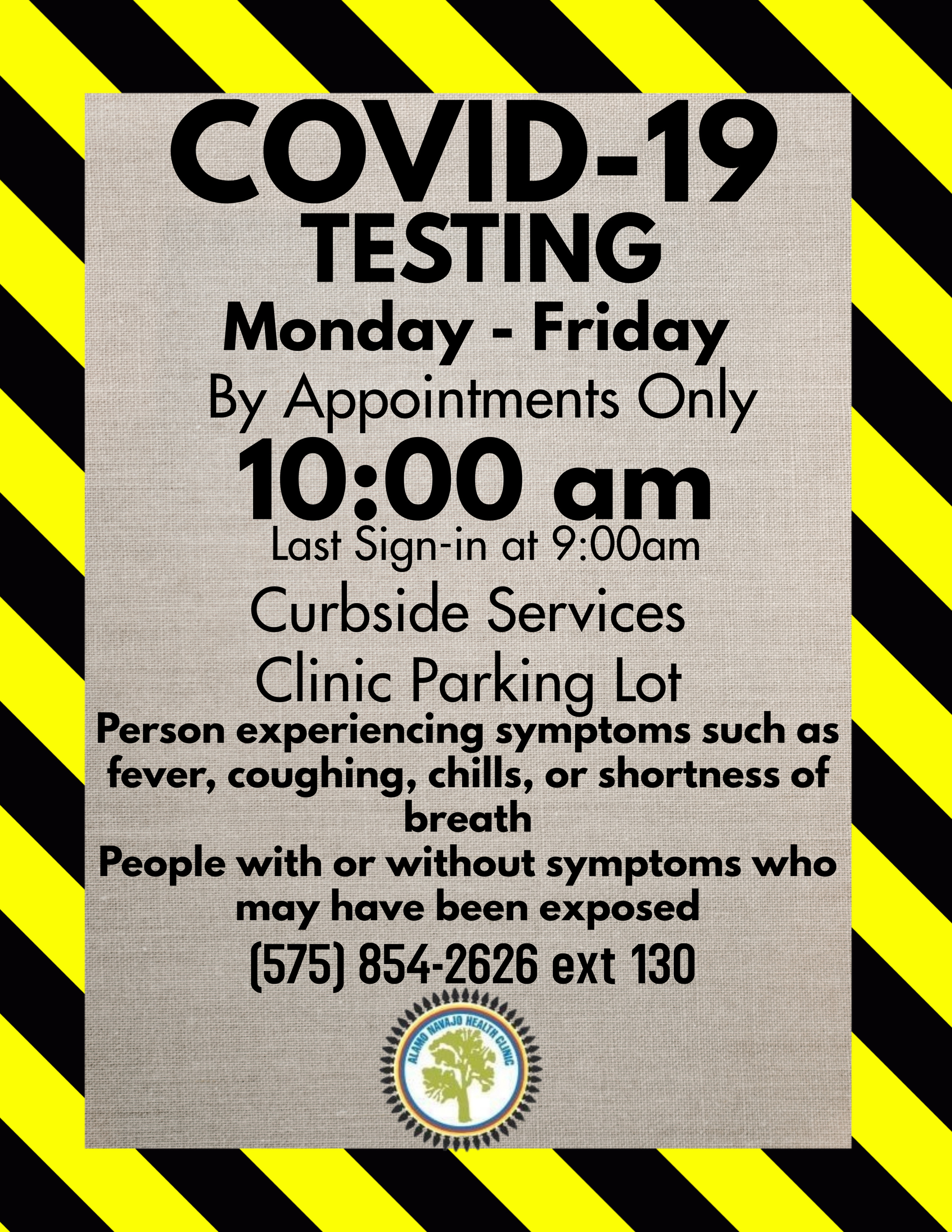 Division of Community Services Announcement:
12/01/2021


Alamo Navajo Health Center
12/01/2021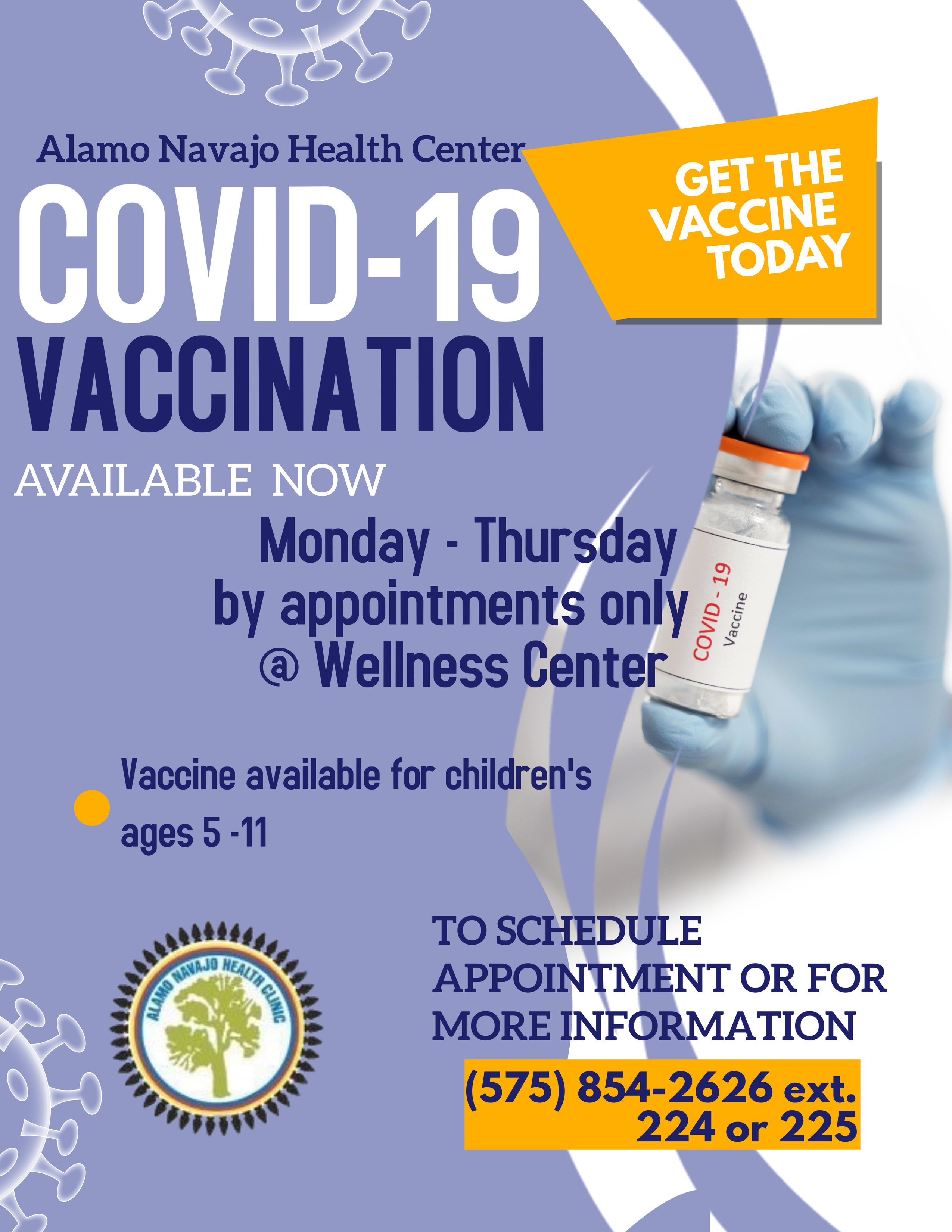 Upcoming Events


2 upcoming events


Jul 01, 2022 – Aug 31, 2022: Division of Community Services


Jul 01, 2022 – Aug 31, 2022: Division of Community Services
Native American Career and Technical Education Program
There is still time to sign up for summer classes at many New Mexico Institutions. SIPI's summer registration closed on April 9 but Registration for Fall classes is open until August 6, 2021. SIPI is opening dorms for Fall 2021 for a limited number of students so, apply for fall semester now!
Most Institutions have online or Hybrid instruction, most Labs will be face to face, and some courses are all hands on delivery such as Automotive, CDL, CNA / Nursing are face to face
Summer 2021 Classes
CNM May 17 August 8, 2021
SIPI The deadline to register is past for summer but it is not too late for fall. The dorms may be opening up in the fall for limited occupancy.
UNM June 07 July 31, 2021
UNM Valencia June 07 July 31, 2021
Dine College Last date to register May 21, 2021
Summer Session I May 24 to June 25, 2021
Summer Session 10 WK May 24 to July 30, 2021
Summer Session II June 28 to July 30
NTU Summer Session June 7 to July 16, 2021
Pre-reg. June 7 Summer Intersession July 19 to August 6, 2021
Fort Lewis College
First 5, 6 and 14 Week Part of terms
Classes begin May 10
First 5 –week session end Friday, June 11, 2021
First 6 –week session end Friday, June 18, 2021
First 14 –week session end Friday, August 13, 2021
Second 5-week part of term
Classes Begin Monday June 14 to Friday July 16, 2021
Second 6-week part of term
Classes Begin Monday June 21 to Friday July 30, 2021
Scholarship Opportunities
Office of Navajo Nation Scholarship & Financial Assistance (ONNSFA) Apply Now for 2021/2022 / Deadline June 25, 2021
The online application for the 2021-2022 Academic Year is now open. http://bit.ly/21_22_Application
Alamo Chapter Scholarship
Edge for Excellence (Alamo High School Graduates)
NOW Recruiting for NACTEP Students
NOW is the time to plan for Fall 2021 semester
WIOA (SAWDB) – Workforce Innovation & Opportunity Act
Now Recruiting
Workforce Innovation & Opportunity Act WIOA (Section 166)
2021 SUMMER YOUTH ENRICHMENT ONLINE PROGRAM (SYEOP)
Participants must have access to a laptop and internet connection. Must complete an enrollment application which will include submission of documentation for enrollment, Must be entering high school as Senior's, up to 24 years of age.
Participants who were not enrolled in WIOA Section 166 program will be considered as well as those entering postsecondary education in the fall 2021 semester
Funding Source: WIOA (Section 166)
10 participants (Section 166)
8 Weeks, beginning June 7 – July 29, 2021
$10.00/hr.; 4 days/wk., 6 hrs./day (8-12 (4); (1-3 (2)
The idea behind the enrichment program is to allow participants to:
Attend an Online ZOOM orientation to welcome participants, conduct an overview of WIOA, review timesheets, discuss mandated attendance at each online session, discuss writing prompts (journal writing), and other methods of validating progress
Engage in online educational activities that will increase academic skill levels in reading, language, and math (enrollment in Essential Education)
Take a pre and post TABE assessment to measure level gains within an eight week period, Schedule TABE a week before the session begins
Engage in an online ZOOM Alamo Navajo Cultural activities
Utilize educational and career readiness online resources to enhance understanding of employability skills, career preparation, and postsecondary opportunities (ZOOM, Video's, etc.)
Financial Literacy – ZOOM training and Digital Literacy – WNMU Northstar
Job Searching – Case Manager
Health/Wellness – ZOOM exercises
Virtual College Campus Tours (NTU, SIPI, UNM Valencia, etc.)
Access to Employ NM website for free sessions on Soft Skills, Resume Building, and Interviewing Techniques
Drug/Alcohol Prevention & Dealing with COVID online Sessions
Keyboarding Skills – Online Program
Art History
Test Taking Skills & Strategies
Guided Reading Activities for Young Adults
Past Events


2 past events


Mar 29, 2021 – Apr 30, 2021: Early Childhood Center Newsletter


Mar 18, 2021 – Apr 30, 2021: Alamo Navajo Wellness Center News
Community Garden
Alamo Navajo Health and Wellness Center has a new diabetes prevention and treatment project for the greater Alamo community. The Wellness Center's walking path has several areas plowed, thanks to Casey Guerro. The walking path has 3 raised bed areas and 1 small field that will be used to plant native seeds, including: corn / melons / squash / beans / tomato. Raised beds will be made first week of April, beds will be filled with a soil/compost mixture mid-April, and seeds will be planted around May 1st.
Seeds donated by the Navajo Nation's "New Dawn" program.
Community garden development has been a collaborative effort from community garden planning committee members, Wellness Center staff, "New Dawn" program seed donations, and also help from Socorro County Options, Prevention, and Education (SCOPE), A Comprehensive Health Council serving Socorro County, NM.
Online Yoga Classes
When: Starting March 23rd, 2021, Tuesdays, 630 pm - 730 pm, Fridays, 530pm - 630pm.
Where: Online, Zoom videoconference
Access: https://US02WEB.ZOOM.US/J/83241526774
Passcode: FEELGOOD
DVDs will be made available for distribution to community members through the clinic and wellness center.